Batting, Threads & Supplies
Polyester
My most popular Batting. The one I stock is a lovely soft, white batting that is dense enough to give strength but cuddly. It is not a 'puffy' one. Ideal for those children's quilts or high use quilts.
100 inches wide
Wool/poly 90%/10%
Is very lightweight and is used for its warmth.
90 inches wide
Cotton/poly 80%/20%
Because it contains natural fibers it is favored for its soft texture and comfort. The polyester provides more strength than cotton alone.
100 inches wide
Black cotton
This is the perfect option for those dark tops and backing.
100 inches wide
Wonderfil Threads
I use the Tutti (variegated) and Konfetti (plain colours) to quilt your quilts. I find it a very high quality thread and I have the full range to select the perfect colour for you. I like to use the Decobob pre-wound bobbins for a perfect tension.  Have a look at their site to view these.
I also sell the Decobob thread and bobbins for your domestic machines. This gives far less bulk to your seams and the bobbins just keep on going, no winding new bobbins every few blocks!
I sell all the Wonderfil range of threads, click on the link below for full details.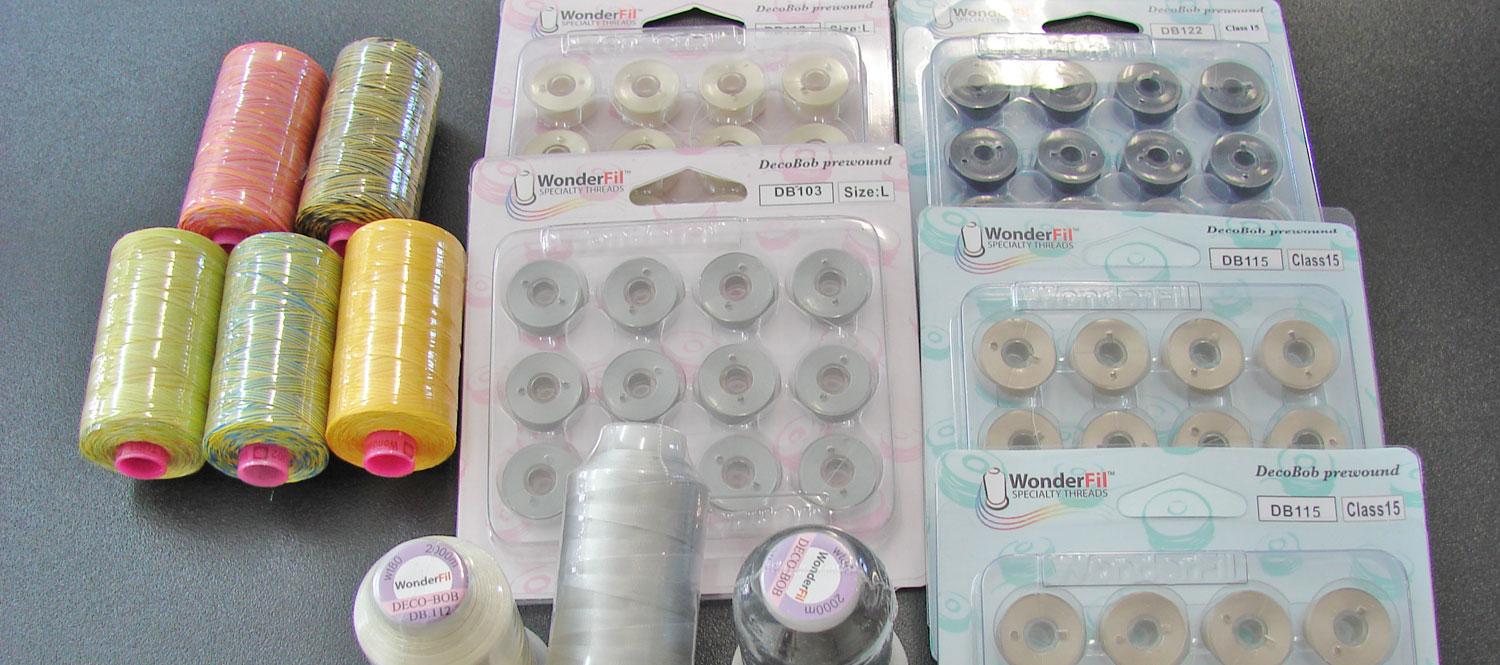 Lorien Quilting Patterns
Lorien Quilting patterns are designed by Hermione Agee.
I have both a manual and computerized machines so use both her Paper patterns and Digital patterns. Go online and feel free to send me your suggestions that you like!